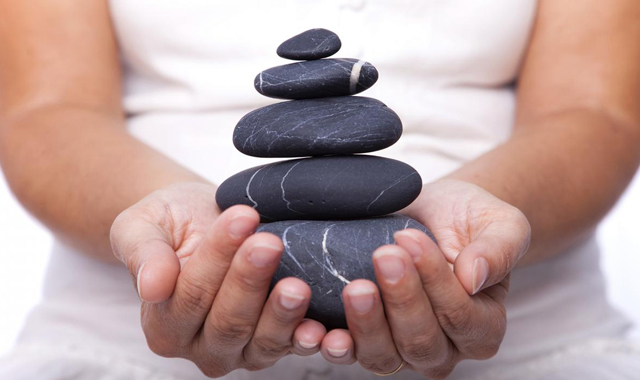 Enrollment: Winter/Spring 2019 - Open
The Wellness industry is exploding as more and more Americans look to incorporate healthy eating, living and lifestyle habits into their daily lives. The employment outlook for wellness professionals with the required knowledge and skills is expansive and exciting.

Growth Trajectory: 13% overall job growth by 2024, and 16% for nutrition-focused jobs.

View Available Paths.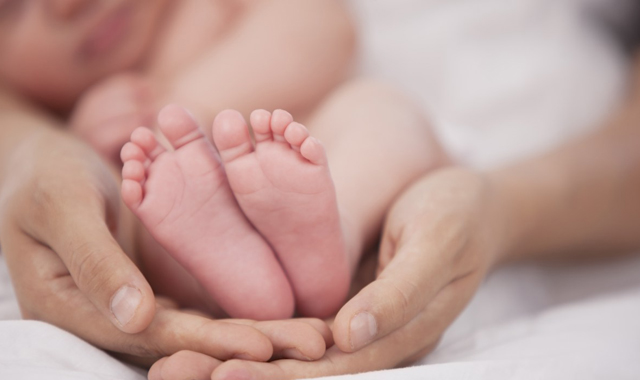 Enrollment: Winter/Spring 2019 - Open
Healthcare is the fastest growing job industry in the United States. The combination of an aging population and the always-on need for medical, dental and social services makes Healthcare one of the most stable, meaningful and attractive fields. Technician and Assistant roles in particular are ideal for hands-on training.

Growth Trajectory: 20% growth and nearly 15% of all U.S. jobs by 2024.

View Available Paths.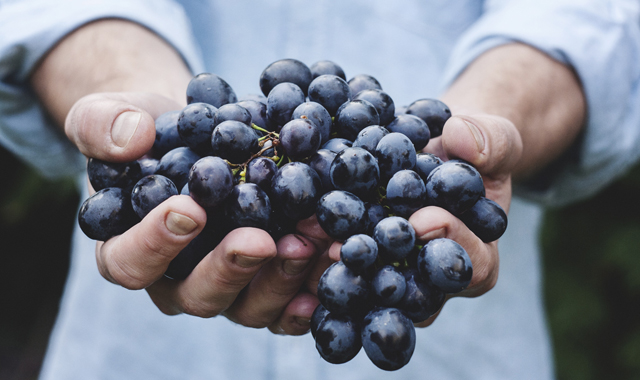 Hospitality Paths.
Enrollment: Winter/Spring 2019.
The Hospitality industry is booming, with new venues, new platforms, new marketplaces and new business models giving rise to many new opportunities (job postings have increased 49% since 2013). Employer-tailored skills and cultural fit are paramount in this industry - both of which are assessed in Besomebody Paths.

Growth Trajectory: 328 Million jobs and 10% of the U.S. workforce by 2022.

Request an Invite.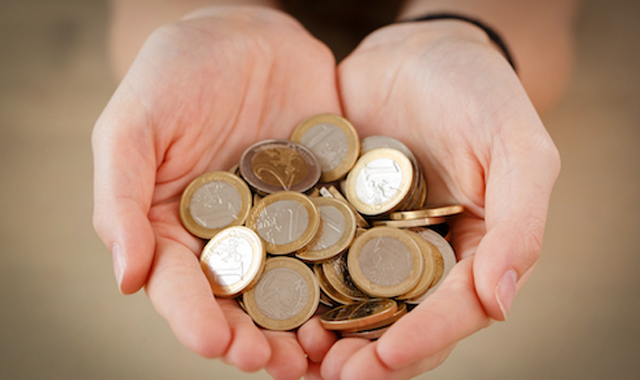 Enrollment: Winter/Spring 2019.
Virtually all types of sales jobs, particulary insurance agents and financial representatives, are rapidly growing. In 2016, the insurance industry reached an all-time record in employment, as an aging population and changes in federal regulation are increasing the demand for agents who sell health, life and long-term care insurance. Entrepreneurial jobs that enable people to have flexible work environments and escalating, performance-based salaries are becoming very popular with people of all age groups.

Growth Trajectory: Insurance sales agent jobs are projected to grow 9% by 2024, with a median yearly salary of $50,000, one of the highest of any job that does not require a college degree.

View Available Paths.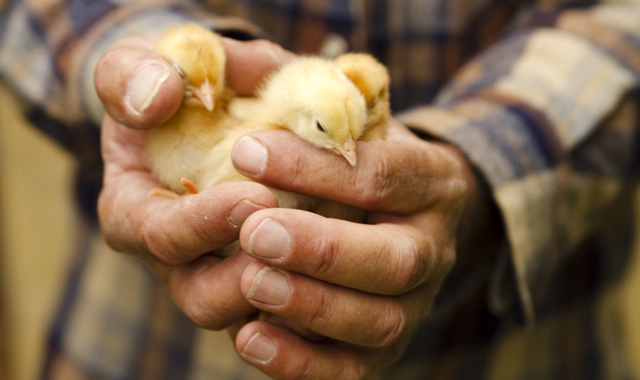 Animal Care Paths.
Enrollment: Winter/Spring 2019.
The Animal Care industry is a high-passion field that enables many people the unique opportunity to care for pets and other non-farm animals. Employment growth coupled with high turnover should result in very good job opportunities for skilled jobseekers.

Growth Trajectory: 11% growth by 2024, with about 85% of jobs as animal caretakers and 15% as trainers.

Request an Invite.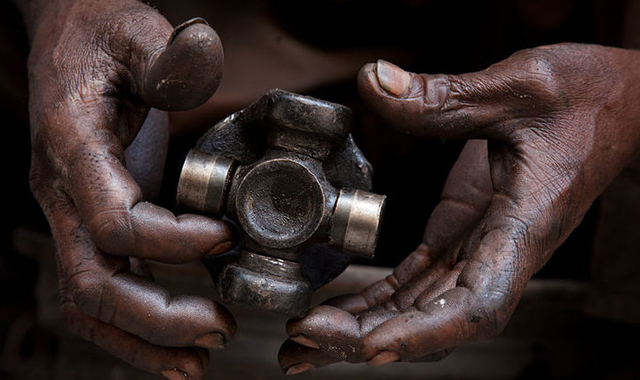 Automotive Paths.
Enrollment: Winter/Spring 2019.
Automotive service technicians and mechanics are in demand as employers report difficulty finding workers with the right skills and experience for the job. And with the growth in self-driving cars and artificial intellgience, new employment opportunities will be created to meet the demands of the Automation Age.

Growth Trajectory: By 2024, automotive technician jobs will grow by 5% and auto body repairers by 9%.

Request an Invite.


Learn in person. Manage online.
Our
Path Manager™

lets you view all your curriculum, rate and review your experiences and track your progress from your computer or phone. Your personalized

Skill Builder™

lets both you and your future employer know your strengths before your first day on the job.
What Makes Besomebody Paths Different?

No Boring Lectures.
According to Princeton University, 90% of knowledge is acquired through experience and experts. Besomebody Paths are 100% experiential and expert-led.
Source: Princeton University Learning Philosophy.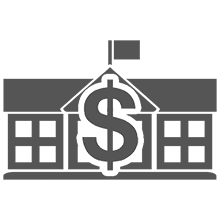 No Crazy Tuition.
The cost of college has risen more than 500% in the last 30 years, with student debt reaching record levels ($1.3 Trillion). Besomebody Paths are, on average, 10x less expensive than traditional alternatives and provide a job guarantee. Financing options are also available.
Source: FRBNY Consumer Credit Panel/Equifax.

No Wasted Effort.
College curriculums have come into question as 89% of Employers believe college grads are unprepared for the workforce. Besomebody Paths begin with Employers' needs, and then work backwards to develop a curriculum that teaches candidates the skills they need to succeed.
Source: Inside Higher Ed Survey of College and University Chief Academic Officers and Gallup/Lumina Poll report on Higher Education (2014).

No Long-term Commitment.
Students are now taking an average of six years to finish "4-year degree plans." And even community colleges and trade schools take two years. Besomebody Paths provide intensive, in-person learning for 4-12 weeks.
Source: U.S. Department of Education.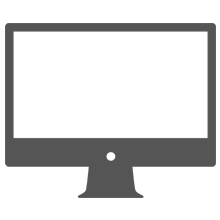 No Online Training.
While schools clamor to provide online classes, the data shows that it doesn't work. Even the best online learning sites, called "MOOCs", have a 90% dropout rate. At Besomebody, we believe human connection is an integral part of the learning process. So, while we provide a state-of-the-art online dashboard, 100% of our Paths are in-person.
Source: The New York Times.

GUARANTEED JOB PLACEMENT.
Four out of five college grads don't have a job when they graduate. And tens of millions more are underemployed - working a job that's below the expectations of their hard-earned, high-cost degree. With Besomebody Paths, we've partnered with leading employers to ensure that when you graduate you're guaranteed a job*. That's right, we guarantee you a job with the endorsing company, or you get a FULL REFUND of your entire tuition. We are the only educational platform in the world that guarantees you a job.
Source: AfterCollege.
*Subject to Besomebody, Inc. Terms and Conditions.
Frequently Asked Questions.
What are Besomebody Paths?
Besomebody Paths give you hands-on skills training for great jobs, with great employers. They're 100% in-person, the curriculum is created with the hiring companies, and when you graduate, you're guaranteed a job. All Paths are managed through our online Path Manager.™
Why did you create these Paths?
Our mission is to make education and employment more accessible, practical and passion-based. There are two crises colliding right now - the student debt crises and the skilled worker crises - that are hurting a lot of people and holding even more back. We believe our Paths can help, and we're passionate about building that solution. Learn more about our mission here.
How did you develop the Paths?
We realized that education and employment were too disjointed. And the current system isn't working for a lot of people. It doesn't make sense to spend so much money on education, and then still not be prepared when you start your job. Employers are really frustrated about that. And students aren't setup for success. So we flipped the model. With our Paths, we start by partnering with amazing companies in high-growth industries to really understand the specific skills you need to succeed at specific jobs. Then we work with those companies to put together a hands-on, skills-based curriculum for each of their open jobs. Then, we bring on industry experts to teach them. And the last step, which is the most exciting, is inviting great candidates who are passionate about the industry and excited to work for that company, to take the Path. Each Path has different requirements based on the Employer and the field, but none of them require a college degree. Candidates that graduate the Paths on time and meet the performance requirements are guaranteed a job with the endorsing Employer.
How do the Paths work?
Once you're selected for a Besomebody Path, you get access to our Path Manager™ dashboard, skills builder and ratings panel. This is where you can view your upcoming experiences, rate your instructors and check on your own ratings and assessments to make sure you're on track to graduate. We've built in a two-way rating system, just like all other great marketplaces, so that Candidates have a voice and an influence on their learning and instruction. All of our Instructors need to maintain a high rating in order to keep teaching on our Paths. And all candidates need to meet a performance threshold AND finish on time to be guaranteed a job. You have to put in the work, but when you perform, you're rewarded for it.
How long are the Paths?
Our Paths are generally about 4-8 weeks long, though it all depends on the job, the industry and the skill level that you're looking to achieve.
How do Paths benefit employers?
Recruiting, hiring and training are all part of one of the biggest buckets of expenses for all companies. Finding the right talent, making sure they have the right skills, and then making sure they're the right fit with the company's culture are huge hurdles for all businesses. How people do on the job - AND why they do it - is so important. We believe passion, skills and experience are the recipe for success. And when you get all those ingredients right, it leads to happier employees, longer retention, a ton of cost savings, and better business results.
How do Besomebody Paths compare with traditional colleges and trade schools?
On average, Besomebody Paths are 10x less expensive, 20x faster, and much more practical than the other alternatives. Traditional colleges focus on grades and degrees while our Paths focus on skills and jobs. And of course, with Besomebody, graduation comes with a job guarantee. If you graduate and we're unable to place you in a job, you get a full refund on your tuition. And if you qualify, you can even finance your tuition, so you don't have to pay anything until after you get your first paycheck.
What jobs are available through the Paths?
Our Paths begin with your passions. We've worked to identify exciting, high-growth industries that offer Candidates a first step into a career they are passionate about. We partner with great companies like Kroger, Hilton, MassMutual, Tire Discounters and University Dental. We are currently piloting Learning Paths in six passion areas: Wellness, Healthcare, Hospitality, Environment, Animals and Automotive.
How do I apply to be a Candidate?
We are opening up Paths in different passion areas along revolving enrollment periods, starting with Healthcare, Wellness and Entrepreneurship. Initial Path enrollment is currently open for Winter/Spring 2019. Candidates go through a short online application, phone interviews and a Conative Assessment before being granted Admission into a Besomebody Path.
How do I know if the Paths are available in my city?
For now, Path pilots are being conducted with leading Employers in various cities across the U.S. Once ready, we will open those Paths to specific cities, regions or the entire country, depending on demand for those jobs. The number of open Paths will always correspond to the number of open jobs, so that we can guarantee graduates a job. Our 2017 Paths are active in Texas, Kentucky and Ohio.
How does the job guarantee work?*
All Candidates who complete Paths on-time (completion periods are Path-specific, and are shared with all Candidates upon registration) and on-performance are guaranteed a job with the endorsing Employer, or they receive a full refund of their Path tuition. "On performance" means the Candidate met the requirements for the Employer's predetermined skills ratings. Candidates are rated on a scale of 1-5 per skill, and most Employers require a 3.5 or higher for guaranteed employment. Candidates who meet those requirements will be placed in a job with the endorsing Employer within 60 days. Those who aren't placed will receive a full refund of their tuition.
How much do Paths cost?
The costs of Paths vary depending on the job, the industry, the skills needed/taught and the duration. The current range for Besomebody Paths is between $2,000 - $5,000, with a 100% job guarantee. Payment financing and employer payback programs may be available to qualified Candidates. On average, Besomebody Paths are 10x less expensive than comparable programs at local community colleges, trade schools, vocational schools and online learning academies. None of those programs offer a job placement guarantee.
I'm an Employer who needs skilled talent, how do I partner with Besomebody?
We are always looking for outstanding Employer partners. Our goal is to help build your business by creating a steady pipeline of skilled, trained and passionate talent that learns what they need to know to do well on the job, at your company. Everyone wins in this model: Employers win with reduced costs for hiring, recruitment and training. Candidates win with practical skills training that leads to a job (not just a degree). And Instructors win because they get paid to teach what they love. We would love to partner with you. To request information on how to become a partner Employer, please click here.